APPLIANCE REPAIR COMPANY IN FLORIDA RIDGE, FL
When you need fast, reliable, and professional appliance repair, help is just a call or click away. Don't waste time dealing with the hassles of a broken appliance.
Service Fanatics is an appliance repair company in Florida Ridge, FL, that won't rest until we fix your problem and restore your peace of mind. Our technicians are dedicated, and we stock the best equipment, making us the company to call when an appliance stops working.
APPLIANCE REPAIR SPECIALISTS
When you need appliance repair, would you go to a general contractor or someone who focuses on major appliance repair? Service Fanatics can install, repair, and maintain a wide variety of appliances. Turn to us for professional quality service in:
We'll even tackle ice machine repair, but we can't help you put up drywall or clean out your gutters. We know appliances, and because appliances are all we do, we know them well.
TOOLS, EXPERIENCE, AND DEDICATION
Expertise in any profession is about being prepared. For example, when we get a call for range repair or air conditioning service, our technicians will have the right tools ready to go. They need to have the right techniques mastered so they can dive right into a problem without breaking a sweat or losing their composure.
How do we manage to be the best appliance repair company in Florida Ridge, FL? We care enough to keep working at it until we do it right, every time. Being Service Fanatics means caring about every aspect of our job, even the parts the customer never sees.
COUNT ON SERVICE FANATICS
The result of our dedication is appliance repair that lasts. We love seeing a customer ten years down the road at the marina and finding out that the air conditioner we fixed is still going strong. Our customers might not realize how many cool summer nights they had due to our repairs, but they know they can count on us.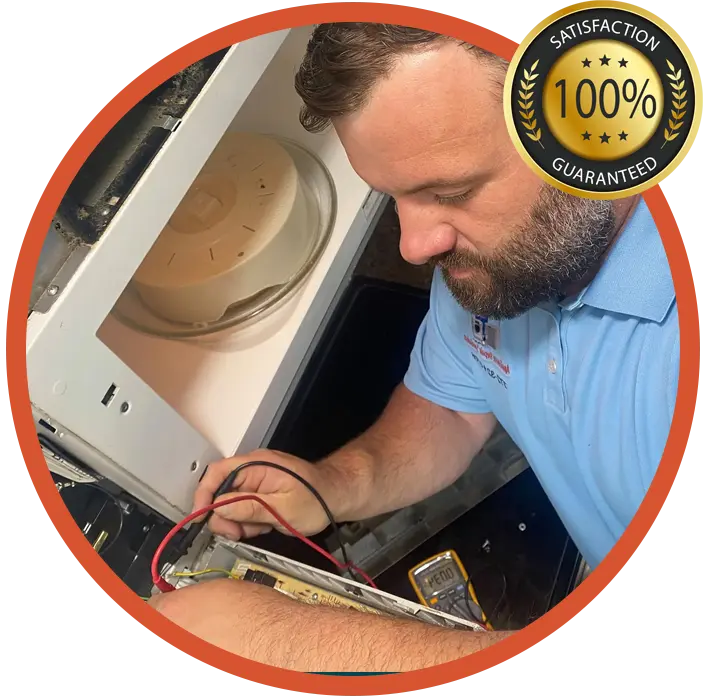 WE'RE READY TO HELP WHENEVER YOU NEED US. CONTACT US BY PHONE OR ONLINE TO SET UP A SERVICE CALL.
At Service Fanatics, we are glad to contribute to Florida Ridge, FL, being one of the best places to live in Florida. We don't want you to have to stop enjoying life – not for a second more than necessary.
When appliance failures strike, call 772-321-6708. We'll be there in a flash, and we'll keep working until we've finished the job right. That's how Service Fanatics has become the top appliance repair company in Florida Ridge, FL.
Our Local Appliance Experts Are Here for You
Get in touch with an appliance repair technician from Service Fanatics if you have any concerns about your home appliances. We're always ready to respond promptly when any of our clients in any of the areas we serve in Florida need dependable and affordable repair or maintenance assistance. Call us or fill out the form today to schedule an appointment.