Has your oven stopped working? Get help with repairs by calling us at 772-321-6708!
You can contact our team at Service Fanatics for any appliance repairs. Our technicians can step in to help if your oven or stove stops working in Florida. We focus on getting out to your property as quickly as possible to get your range up and running again. Find out more by reaching out to us today.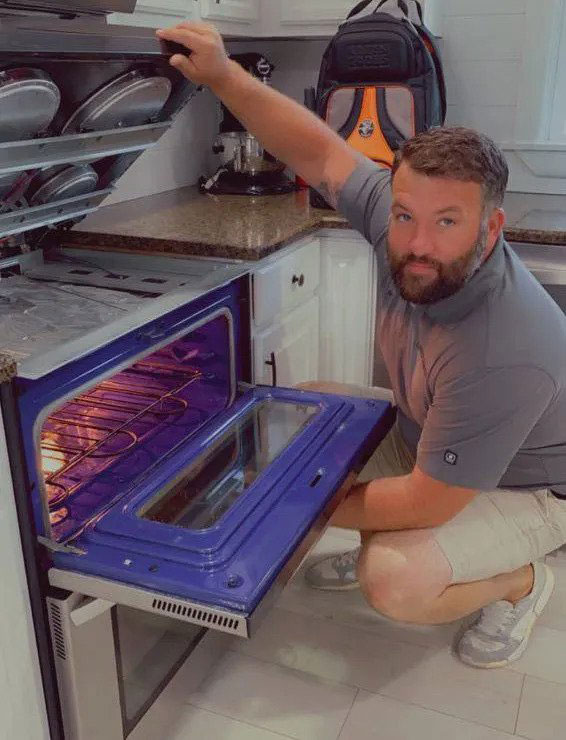 PROBLEMS THAT CALL FOR STOVE REPAIR
Are you unsure if you should contact the professionals for stove repair? Many homeowners automatically call if their stove stops working. The experts recommend that you also seek assistance if your:
Do you have a gas range? If so, reach out to us if your gas burners fail to light. We also perform repairs for electric appliances and offer our assistance if your electric heat elements refuse to work, preventing you from using the cook-top.
Also, feel free to contact us for assistance if the oven's self-clean cycle refuses to work. Our oven repair specialists can listen to the issues you're having and set up an appointment to handle your concerns.
COST FOR "OVEN REPAIR NEAR ME"
Have you asked yourself, "How much will oven repair near me cost?" Companies charge different rates to handle oven repair, though on average, the cost comes to around $250.
The price varies based on the kind of oven you have and the parts that need to be replaced.
Replacing a heating element, for example, usually costs far less than replacing the control panel. You may also find different costs for electric and gas appliances. We can provide you with an estimate before we begin repairs on your oven.
In many cases, repairing an oven costs less than replacing the appliance outright. New ranges are often costly, but you may decide to replace a standing or wall oven if your current machine is over ten years old.
DIY CHECKS BEFORE YOU CALL FOR RANGE REPAIR
It's a good idea to check a few things on your oven before contacting us for range repair. In some cases, you can resolve the issue yourself with minimal amounts of fuss. Start the process by making sure the oven is plugged in. After checking the power cord, try the following options.
Sometimes, you need to flip the circuit breaker to give your oven a chance to turn back on. You can generally find the circuit breaker in your basement or garage. Some homes use fuses instead. Fuses cannot be flipped, but you can accomplish the same effect by:
Unscrewing any fuses that feed the oven
Waiting for half a minute
Screwing the fuses into place once more
Check and see if your oven turns on properly after you check the fuses or circuit breaker.
SCHEDULE AN OVEN REPAIR APPOINTMENT
Our team at Service Fanatics is happy to take care of oven repair for you. We can set up your appointment to have technicians arrive at your home ready to assess the issue and perform repairs. Get started today by calling us at 772-321-6708.