APPLIANCE REPAIR COMPANY IN INDIAN RIVER SHORES, FL
Whenever a household appliance breaks down, it disrupts your entire life. Think about how often we depend on our washers, dryers, and especially our air conditioning. Service Fanatics is an appliance repair company in Indian River Shores, FL, that works hard to restore those essential everyday conveniences.
When you call on Service Fanatics, a friendly appliance repair technician will show up promptly to your home. Our technicians have the tools and training to root out the problem. Set your mind at ease with Service Fanatics.
If you have dinner plans and guests on the way, every kitchen appliance can be crucial. Service Fanatics is an appliance repair company in Indian River Shores, FL, that provides:
With Service Fanatics at your side, your dinner will go off without a hitch, and you'll have time to relax afterward.
Our technicians understand that your life doesn't stop just because your appliances do. Our appliance repair technician will show up promptly for repairs because we value your time. We make sure that all our technicians have up-to-date equipment so they can fix appliances without time-consuming trips to the storeroom.
A CLOTHES CALL? NOT WITH SERVICE FANATICS
Have you ever had your washing machine fill your laundry room with suds and water? Has your dryer lost its will to dry? Service Fanatics will send an expert in dryer repair or washer repair to fix the problem. Whether it's a burned-out component or a simple dryer vent cleaning, we'll do what we have to so your clothes get clean.
UNPARALLELED CUSTOMER SERVICE
We're passionate about customer service – it's right there in our name. Why do we care so much? We recognize that the washers and dryers we repair are more than just appliances. Each household appliance stands for hours or days of convenience and enjoyment for our customers.
We don't just give you a professional and courteous repair at a competitive price. We give you lazy afternoons, family gatherings, and breakfasts around the kitchen table. As an Indian River Shores appliance repair company, where would we be without the Indian River Shores community?
FOR ANY APPLIANCE REPAIR, LARGE OR SMALL, YOU DON'T HAVE TO WAIT FOR TOP-QUALITY SERVICE. CONTACT US AT SERVICE FANATICS TODAY.
Like many people in Indian River Shores, you probably don't have time to waste worrying about your appliances. You have sunshine, the beach, or maybe the golf course to keep you busy. Maybe you're leading a teleconference with a major client or want to spend time with your family.
The irreplaceable moments of your life are too important to spend dealing with appliance hassles. Let our reliable appliance repair company in Indian River Shores, FL, take care of them so that you can get back to work or back to your favorite pastime. Call Service Fanatics at 772-321-6708 and leave the rest to us.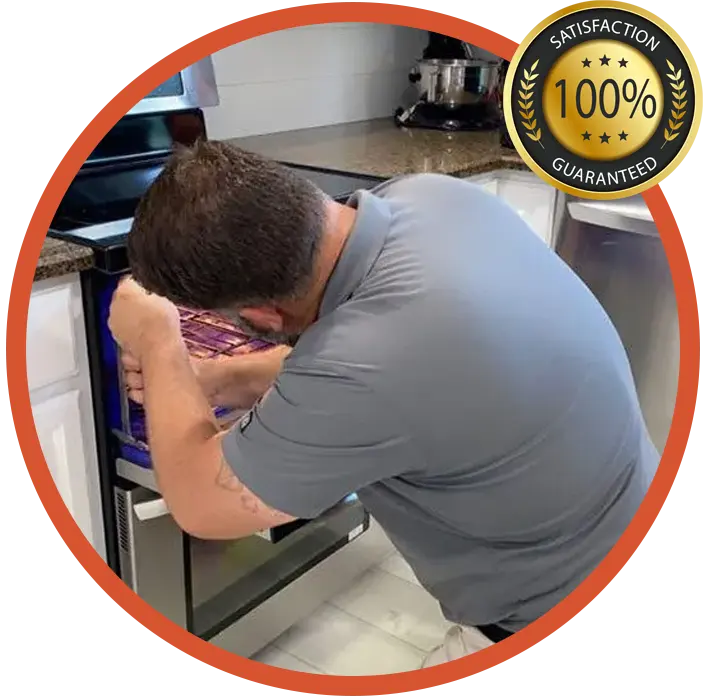 Our Local Appliance Experts Are Here for You
Get in touch with an appliance repair technician from Service Fanatics if you have any concerns about your home appliances. We're always ready to respond promptly when any of our clients in any of the areas we serve in Florida need dependable and affordable repair or maintenance assistance. Call us or fill out the form today to schedule an appointment.